New Zealand Water Ski Racing Association
Race Format
Race Rotation
Race Rules
Policies
Race Format
Use link above to download 2023-24 Race Format.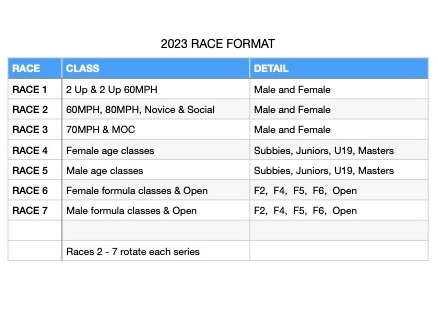 Race Rotation
Race Rules
Policies
Memberships are processed through the New Zealand Water Ski Association. Use link above to go to www.nzwaterski.co.nz
NEW / First Time members receive 50% Discount [1/2 price] for year one of the membership
All membership options automatically include $15 levy to NZ Water Ski Association. 
You must be a Financial member to be able to compete at any NZWSA sanctioned event.
Drivers and Observers must have sat the applicable rules exam to be eligible for licensing.
Drivers ensure medical form is complete
You must be a member of a water ski club to join the NZWSRA
River Race only membership – If you have had a full membership before and wish to compete in one or both river racing events, you can get a River Race only membership.
– On this membership you can compete in TWO river races ( eg -Twin Rivers and Bridge to Bridge races ). Or ( Twin Rivers and Elbow races ) If you intend to race additional river races full membership is required. 
– You must have held a full NZWSRA membership before and have the appropriate licence
    (i.e. a current drivers licence and medical to be a driver)
– Those who are getting a licence/membership for the first time will still need to purchase a full membership.