Each year for the past 30 years the New Zealand Ski Racing Association and Victoria Water Ski Racing clubs challenge their under 20 skiers to compete against each other for the Trans-Tasman Cup. 
One Male and one Female in the 12, 14, 16, 18 and, 20 years old and under classes from each country compete over a two day challenge. Along with the 20 skiers there is a support crew of 50 attending the event from New Zealand with an expected 40 skiers and supporters from Australi
Trans Tasman Challenge 2023
Team NZ won with 13,647 points.
The event was held in April 2023 hosted by New Zealand. On Lake Taupo.
The New Zealnd team won for the first time since 2012. By 788.08 points. This is the 12th time NZ have won in the 33 year history of the event.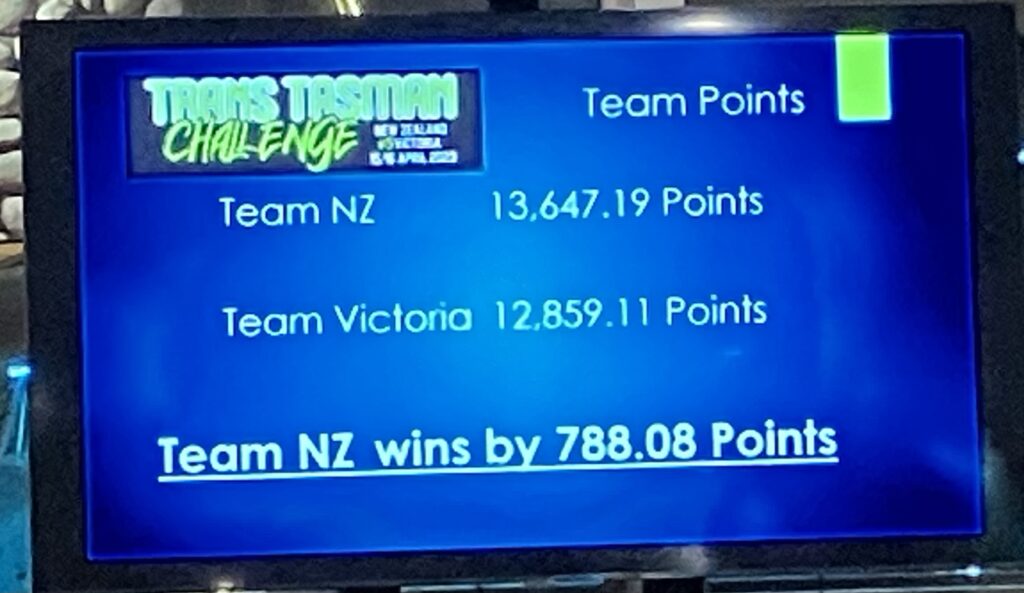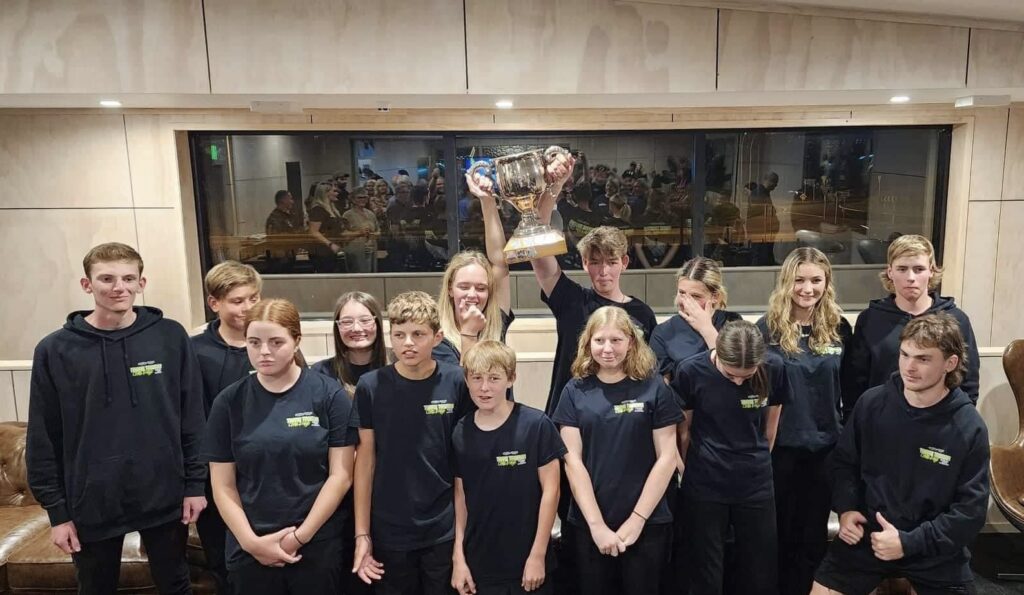 Congratulations to all the skiers named in the Trans Tasman squad 
Jake Alloway
Logan Kennedy
Ashton Vincent
Amos Ratuki
Cam Moore
Paige Arnott
Madison Vincent
Nikita Alloway
Lexie de Mey
Kaitlin Harvey
Libby McGowan
Ellison Hollands
Thank you to our sponsors for their generosity which allows us to race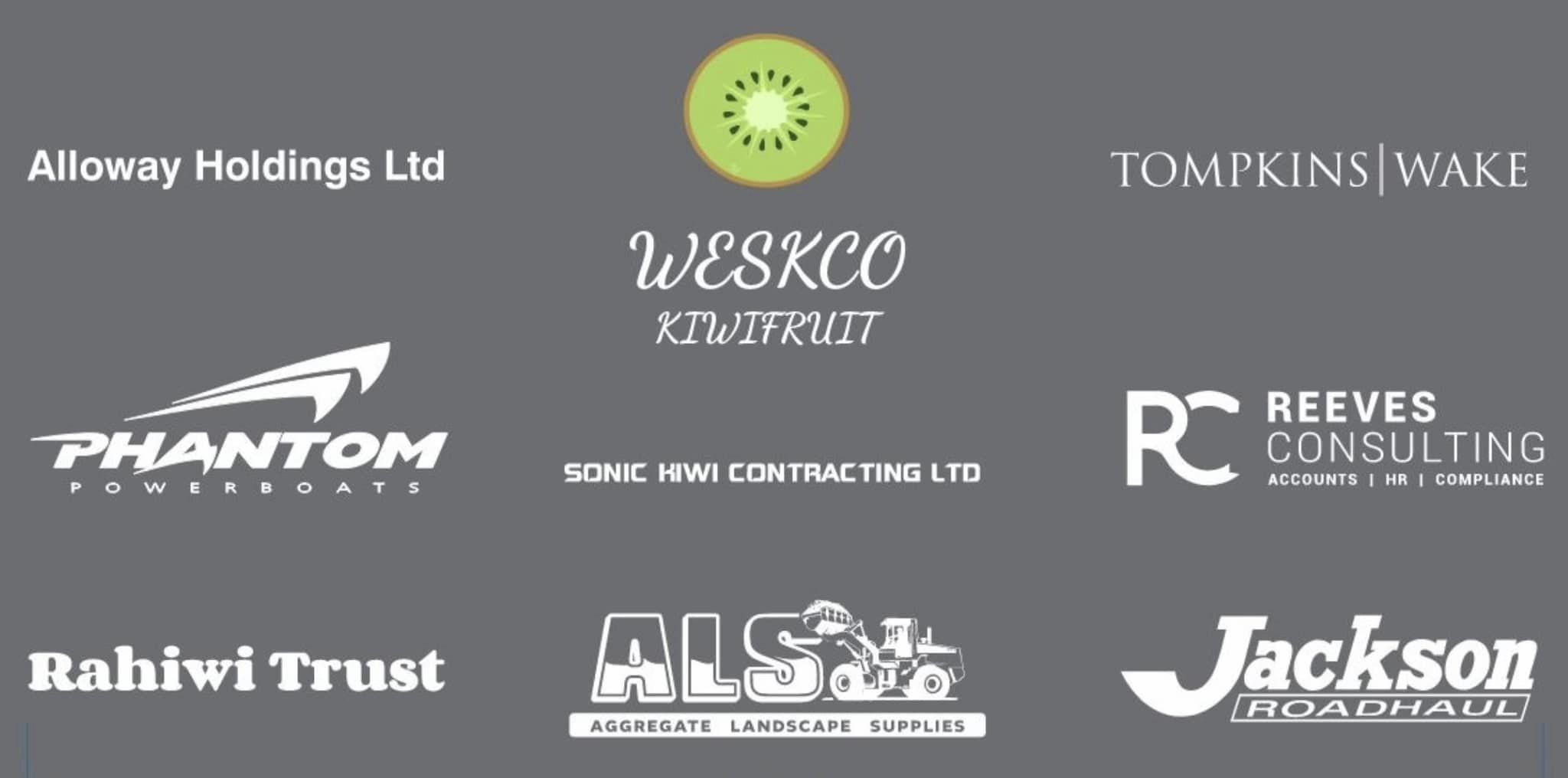 Trans Tasman 2020, 2021 & 2022
Lake Maraetai, Mangakino, New Zealand
Unfortunately, due to the
COVID-19 pandemic New Zealand was unable to host the 2020, 2021 & 2022
Trans Tasman Challenges.



 Trans Tasman Provisional Team 2020
Thank you to our provisional 2020 team who were, unfortunately,not able to race due to the COVID-19 Restrictions
Max Duckworth
Bailey Symonds
Sam Dunstall
Jake Alloway
Fletcher Warren
Lukas Warren
Cam Brown
Kieran Harvey
Amos Ratuki
Beatrice Ward
Jordyn Woodmass
Zoe Kennedy
Annie Martin
Paige Arnott
Shelby Morris
Demi-Lee Morris
Libby McGowan
Ellison Hollands
Lexie De Mey
Thank you to our sponsors for their generosity which allows us to race
Lakes Entrance, Victoria, Australia
Florence Cox – Team Captain Team NZ
First of all congratulations, the New Zealand team provided one of the best teams we have seen in many years and by the performances on the water it definitely showed. Each and every one of the skiers did an amazing job. Having completed my 8th Trans Tasman now I definitely know what it's like skiing out there and it's not easy. It wouldn't be a Trans Tasman without complications. We had boat issues, missed starts, delayed races, cancelled races, and very trying water. Despite these aspects, all skiers had an amazing attitude and put their best foot forward which as captain is all I can ask for. I would also like to congratulate our supporters- the observers, Mums and Dads, extended families, managers and organisers and especially our sponsors. All of you contributed something to the team one way or another and we thank you for that.
Under 12 Girls – Demi-Lee Morris
Under 12 Boys – Kieran Harvey
Under 14 Girls – Paige Arnott
Under 14 Boys – Lukas Warren
Under 16 Girls – Shelby Morris
Under 16 Boys – Fletcher Warren
Under 18 Girls – Zoe Kennedy
Under 18 Boys – Max Duckworth
Under 20 Girls – Florence Cox
Under 20 Boys – Connor Strong